Lincoln Pool Equipment is a trade supplier of swimming pool equipment. We distribute products from the following suppliers:
FEATURED NEW PRODUCTS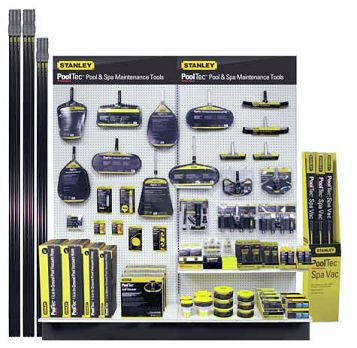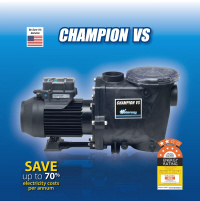 The Champion VS Pool pump is now available from Lincoln
The Waterway Champion VS pool pump with 3 programmable
speeds, provides the perfect combination of energy
efficiency and quiet performance. Suitable for new or
existing pools. When installed and operated effectively,
savings on electricity of up to 70% will be achieved.
The axial flux, brushless permanent magnet motor delivers
high efficiency and low noise levels by allowing you to
select the settings to meet your filtration, cleaning and
water feature needs.